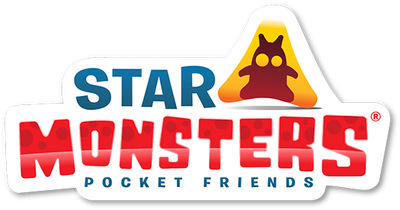 The Star Monsters Wiki is a collaborative, informative fan resource aiming to provide a functional, detailed encyclopedia of all things Star Monsters, a toy brand by Magic Box Toys. This website is in no way official and is by fans and for fans. We have a total of 176 pages since 6th February 2016.

The Star Monsters Wiki is an information resource about Star Monsters, a toy brand by Magic Box Toys.
Anyone can edit, so if you would like to help, feel free to create an account and start editing, or just browse around and increase your knowledge of Star Monsters.
If you have any questions, feel free to ask an admin or a user of the wiki. Please check the Wiki Policies (the rules) before editing; failure to follow the rules will result in a few warnings then a ban from the wiki.

If you are willing to help out click here for a list of pages that are needed!
Ad blocker interference detected!
Wikia is a free-to-use site that makes money from advertising. We have a modified experience for viewers using ad blockers

Wikia is not accessible if you've made further modifications. Remove the custom ad blocker rule(s) and the page will load as expected.